Motorcycle Skills Test
The cost of a motorcycle test is $45. A deposit of $25 is required to secure your spot with the balance of $20 due at the time of the test.
There is a similarly named driving testing company in Detroit, Michigan – WE ARE LOCATED IN CADILLAC, MICHIGAN. Please do not book an appointment for Excel Driver Testing & Training if you are located in Detroit, Michigan, as we cannot accommodate!
You are eligible to take the motorcycle skills test if:
You are at least 18 years of age.
You have a valid Michigan driver's license.
You have obtained a motorcycle temporary instruction permit (TIP).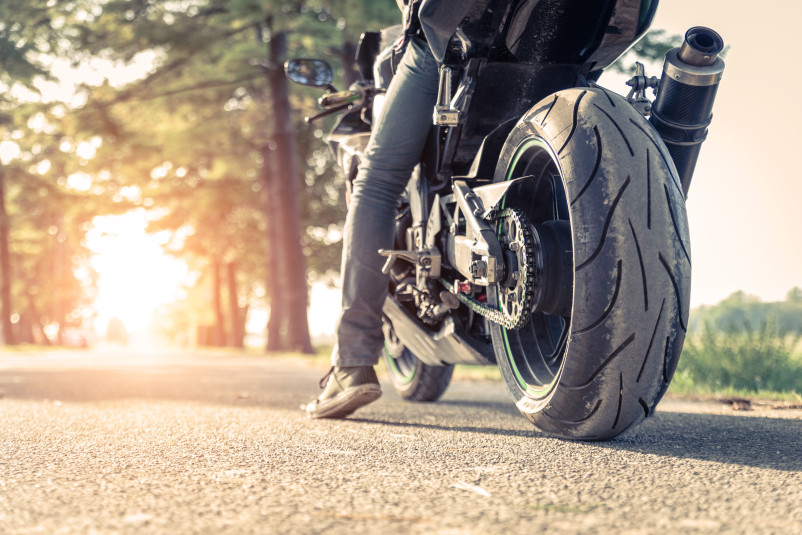 Your TIP is valid for 180 days which allows you to drive your motorcycle under the supervision of a licensed motorcycle operator who is at least 18 years old.
The motorcycle test consists of a skills test on an asphalt pad and takes about 30 minutes.
You MUST have current proof of insurance, registration and TIP.  Failure to present these at the time of the test will result in a document failure fee of $25.
You can trailer your motorcycle to the test location or, if you are riding your motorcycle to the test, you should be accompanied to and from the test by a properly licensed adult.
For the test, you must also have:
A helmet approved by SNELL, USDOT or ANSI.
A muffler
Turn signals
Brake lights
Tail lights
A horn
Handlebars that are no higher than 18 inches from the unoccupied seat
Please arrive on time for your test. We require 48 hours notice to cancel or reschedule your test or the $25 deposit will be forfeited. Failure to appear or late arrivals will also result in the forfeit of the deposit.
If it is raining or there is standing water on the test course, we are unable to give the test and it will be rescheduled.  If it is raining or has been raining, please call (231) 590-0157 to verify if the test is still on. Please call if you are not coming because it is raining. It may be raining where you are but clear at the test location. If no phone call is received, it will be considered a "no show" and you will forfeit your deposit.
We offer testing on Monday and Wednesday at 2:15, 3:15 and 4:15 as well as Saturday mornings from 8:00 to noon. We prefer that motorcycle tests be the last tests of the day, but will work with your schedule. Cost of the test is $45. A deposit of $25 is required to secure your spot with the balance of $20 due at the time of the test. To see a calendar of available times, go to the home page.
For skill requirements or more information, see www.michigan.gov/sos
To register for your test submit your information in the form below, then continue on to schedule an appointment.
Upon successful completion of the form above you will be redirected to our "schedule an appointment" page to complete the registration process.