Under 18 - Auto Skills Test
The cost of an auto test is $55. A deposit of $25 is required to secure your spot with the balance of $30 due at the time of the test.
There is a similarly named driving testing company in Detroit, Michigan – WE ARE LOCATED IN CADILLAC, MICHIGAN. Please do not book an appointment for Excel Driver Testing & Training if you are located in Detroit, Michigan, as we cannot accommodate!
If you are under 18 years of age, you are eligible to take your driving test if:
You have held your Graduated Level One license for at least 180 days (6 months). Be sure to check the issue date on your permit.  The issue date is located at the top edge of the permit and is the first set of numbers in the format MMDDYYYY.
You have taken Segment 2 and have your certificate.
You have at least 50 hours of driving experience (with 10 hours of night time driving) with a licensed driver.   Your driving log is now required at your driving test.
You are at least 15 years old
You have no convictions, civil infractions, license suspensions or at-fault crashes during the 90 day period immediately preceding your driving skills test.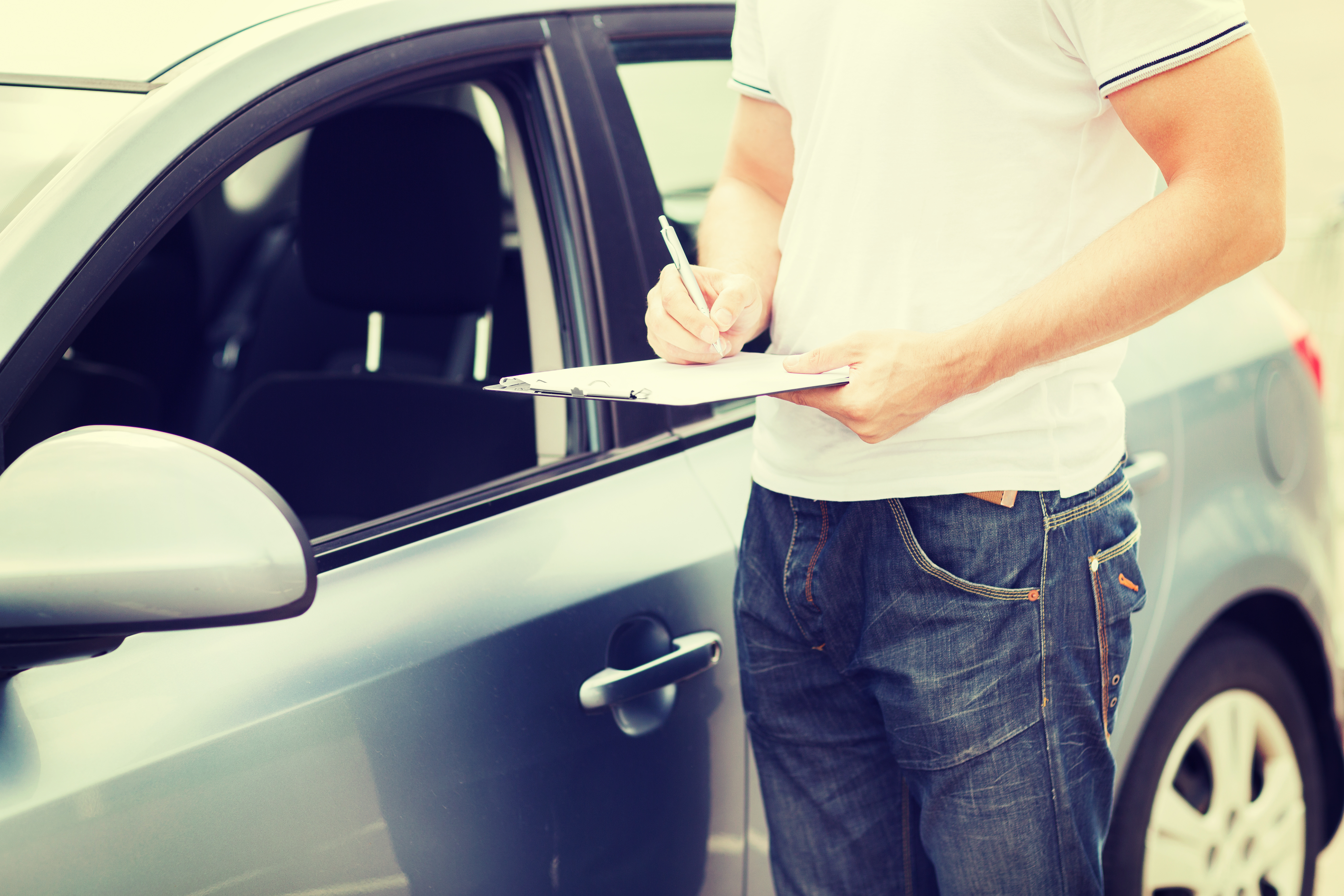 You must be accompanied on your test by a parent or guardian (or an adult appointed in writing by a parent or guardian. Statement must include certification of daytime and night time hours drive).  Please do not bring other children or pets to the test. They are not allowed to ride in the vehicle during the test and there is limited seating at the test location.
The test takes about 1 hour to complete.
You will drive your own vehicle (or a borrowed or rented vehicle) for the test and you MUST present current proof of insurance, registration, Level 1 license and Segment 2 certificate at the time of the test. Failure to do so will result in a document failure fee of $25.  You must also now present your driving log to the examiner, which shows 50 hours of driving, with 10 hours at night.
A safety inspection will be performed on your vehicle before the test begins.  The following equipment will be inspected and must be operational.  Failure will result in a vehicle failure fee of $25.
Brake lights (including the third brake light if you have one)
Headlights and tail lights
Blinker lights
Horn
Brakes
Lug nuts (only 1 can be missing per vehicle)
Doors – driver and passenger doors must work from the inside and outside
Rearview mirror and outside left mirror
Safety belts
Speedometer
Tires – properly inflated
Windshield wipers
Windshield cannot have cracks or large chips that obstruct the driver's vision
Please arrive on time for your test.  We require 48 hours notice to cancel or reschedule your test or the $25 deposit will be forfeited. Failure to appear or late arrivals will also result in the forfeit of the deposit.
For skill requirements or more information, see www.michigan.gov/sos
To register for your test submit your information in the form below,

then continue on to schedule an appointment.  You must complete the second step to be registered for a test time!
We offer testing on Monday, Tuesday, Wednesday and Thursday afternoons beginning at 2:15 or 3:15 and on Saturday mornings from 8:00 to noon. Cost of the test is $55. A deposit of $25 must be paid to secure your spot, with the balance of $30 due at the time of the test. To see a calendar of available times, go to the home page.
Upon successful completion of the form above you will be redirected to our "schedule an appointment" site to complete the registration process.